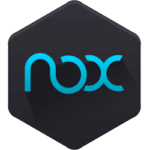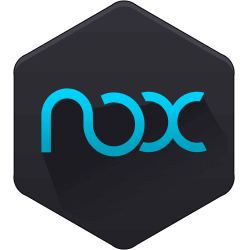 Nox is an application that lets users run Android apps on their Windows and Mac OS devices. It is created specifically for running and playing Android apps and games on the PC. It is based on the trusted Android 4.4 Kitkat OS providing stable and smooth performance. Nox has over 150 million active users worldwide.
Features of Nox 6.2.7.9
 Provides smooth performance with no visible lag.
Essential applications such as File Manager, Facebook Lite and Camera are pre-installed saving the time of the user.
It comes with support for 720p resolution as well as a higher 1080p resolution for those having a powerful hardware.
Users can opt between OpenGL and Direct X graphic rendering options.
It provides the option to the user of setting the CPU cores as well as the amount of RAM
available in the emulator.
Nox gives the option of switching between a full-screen mode and a windowed mode depending on the choice of the user.
 Features such as Vibration, Screenshot, Location,auto-rotate, etc. can help in mimicking the UI of an Android smartphone.
Support for controllers allows users to play their games with the controller of their choice.
Gamepad functions allow you to map different touch controls and buttons of the game to the corresponding key on the keyboard of your PC.
Nox also comes with its store for applications so you can choose for a broader range of
applications even if a particular app is not available on the Play Store.
How to download Nox 6.2.7.9
Want to play your favorite game? Download Nox now.