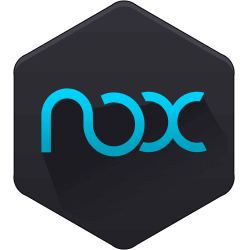 Nox is a free android operating system emulator. It allows us to run any android application on the phone. Once it is installed in your pc you will be able to see an android tablet on your pc screen. It will enhance the view of an android with a more bigger and better screen and you can enjoy all your application and games with a better view and easy controls. You can also change or modify the setting according to your need like creating custom skins and you can also assign CPU resources. Now you can easily attach your Gamepad or Joystick to enjoy the way you want. With simple interface and reliable platform you can easily operate it. Interesting feature is that it supports multiple control device so you don't have to worry about it. Nowadays many emulators are released in the market such as bluestacks, amiduos and many others. However, most of the emulators are quite heavy to run in a PC or laptop with standard/medium specifications but if you are looking for a light emulator to run on yours pc it is the best option.
New Updates in Nox 3.8.3.0
Now you don't need to backup your files anymore since this version of Nox. Now you can just upgrade directly without saving the old files.
It supports creating shortcut directly to your desktop.
The interface has changed with many updates
Also MOBA feature is added for all gaming fans.
Error and Problems fixed, with more user friendly experience.